Reopening Schools: Lessons from Camphill
Tips on How to Return to In-Person School from One That's Done It
The Camphill School is a private Waldorf school for children and youth with intellectual and developmental disabilities in Pennsylvania. It offers both boarding and day programs as well as therapeutic care for children in grades K-12, plus a transition program for young adults aged 18 to 21. Though the staff and students at Camphill had no prior experience with reopening schools in the face of a pandemic (did anyone?!), like many others they had to learn on the fly—and have shown that you can have success in school even under these challenging conditions.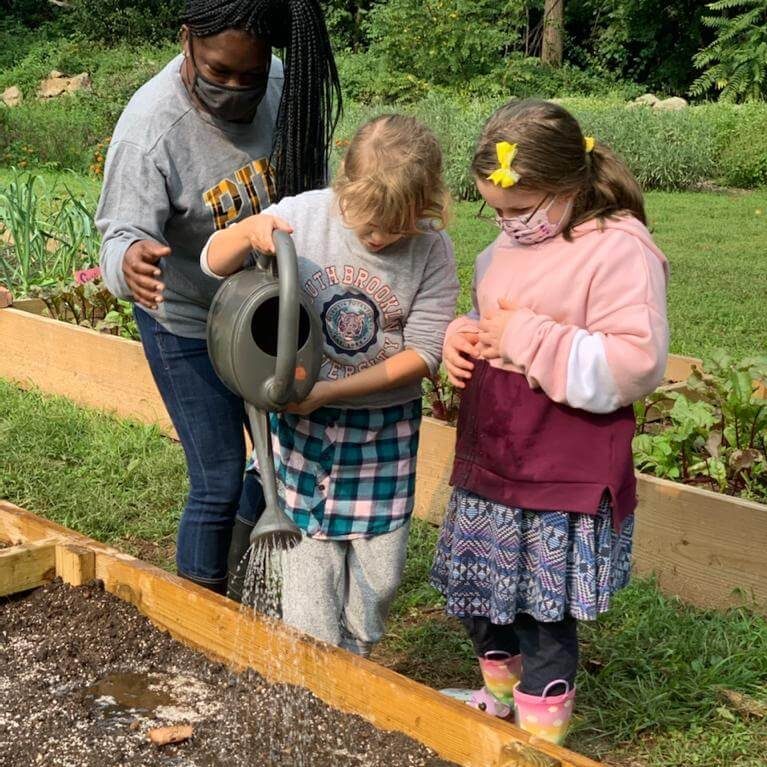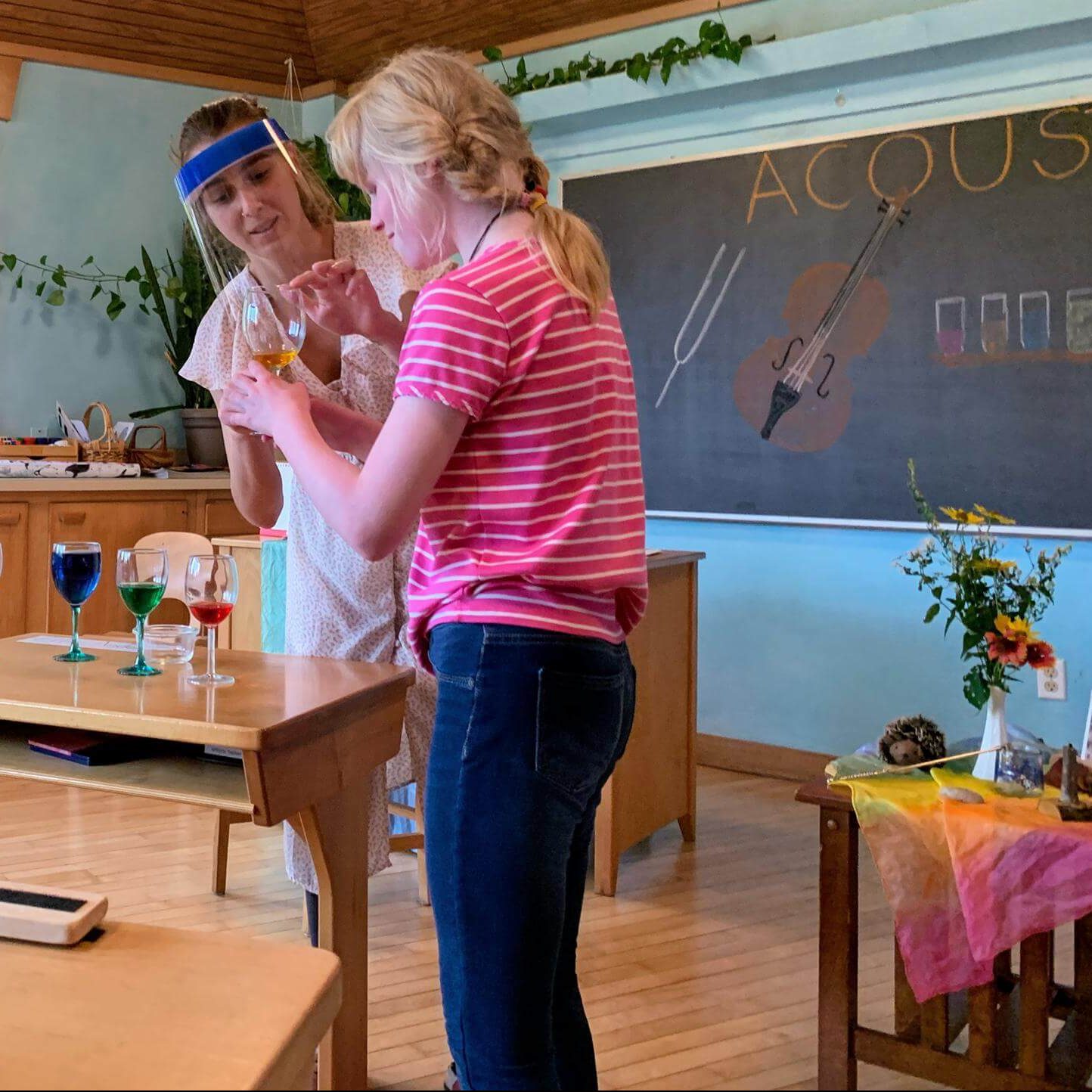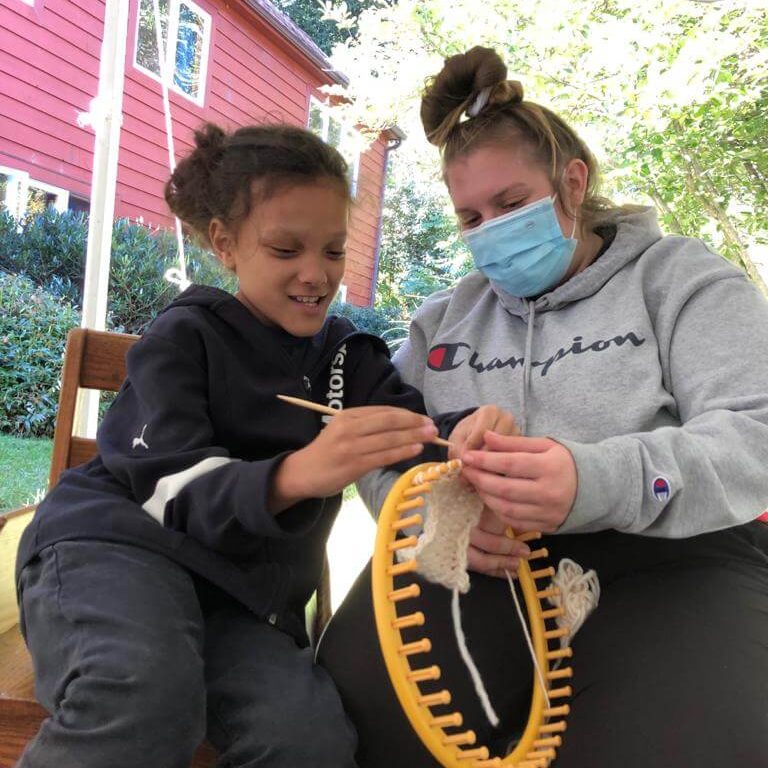 In March 2020 when it was clear that the novel coronavirus was sweeping the country, the Camphill School sent home all their students; the majority of their international volunteers had to return to their home countries as well.
When it became apparent that this was going to be a marathon rather than a sprint, the school administration made the decision to invite back, in stages, their most vulnerable and at-risk students: those in the boarding program. Then, in September, they restarted in-person school for their day and transition programs. Now they are confident moving forward that they can tackle just about anything that comes their way. "We just try to protect everybody and ourselves while still protecting our values. Our creativity and flexibility have really stood out," says Anna Harris, a house parent and curative educator who has been at Camphill School for 16 years.
Here are some lessons learned on reopening schools that can be applied for educational success:
Have a plan – and know it inside and out
As soon as students were sent home in March, staff got right to work figuring out next steps. They knew they needed a plan that covered every situation and contingency, and ended up with a thorough 30-page phased school reopening health and safety plan. Camphill School established a Pandemic Response Team to provide leadership and oversight of the plan, which covers everything from stages to ventilation, and from masks to distancing.
And they made sure this was more than just a document they could pull out as needed. The Pandemic Response Team then led an intensive four-day training for every staff member so that everyone knew it inside and out, from everyday concerns such as cleaning protocols to what-if scenarios. This has been key to the successful implementation of the plan and is something that any school can mimic.
By September, the school had plans and safeguards in place to welcome back the day students as well as commuting staff. By opening in stages, they were able to slowly and safely ensure that the precautions the school had in place were sufficient without putting too much stress on the system and putting anyone in danger. Everyone's health and safety must always be the highest priority.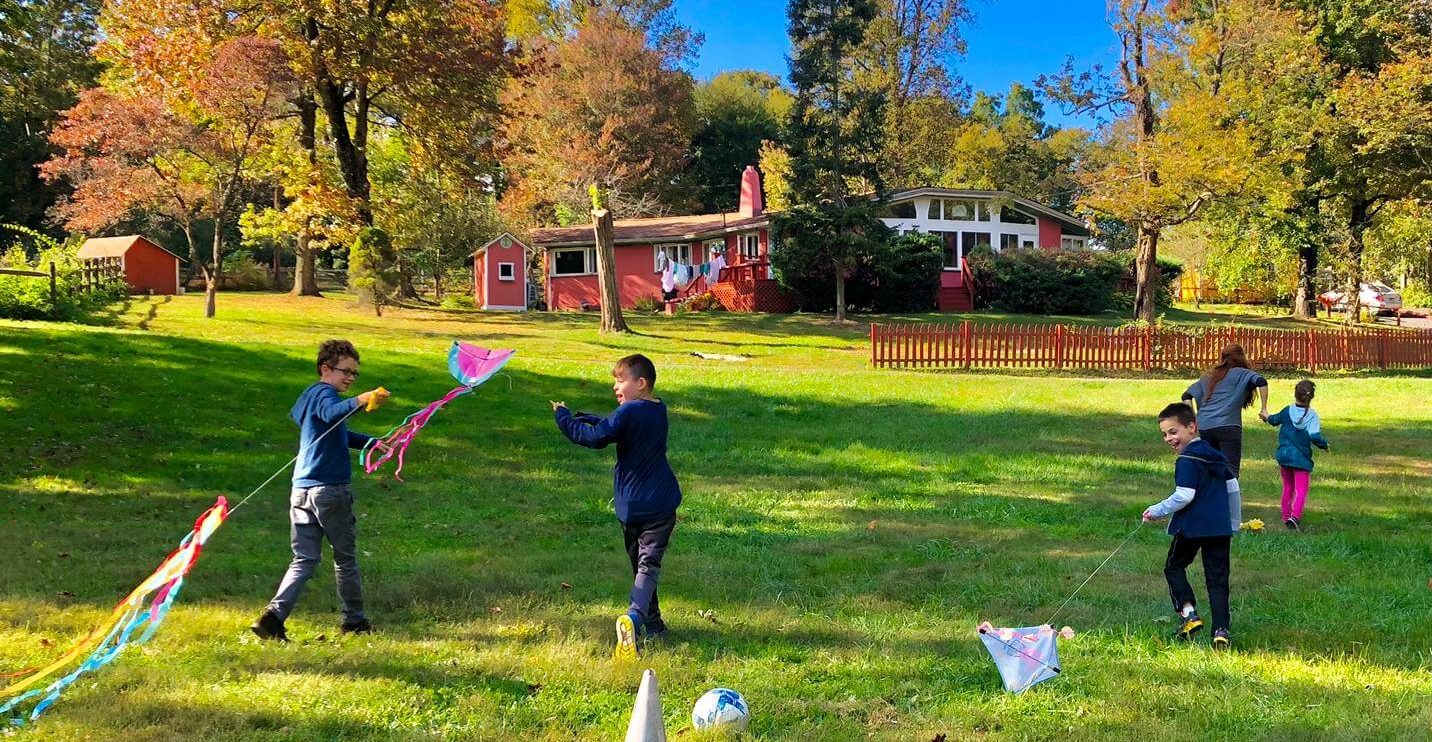 Spread out (outdoors when possible) & pod up
The Camphill School is extremely fortunate to be located on a gorgeous campus with plenty of space and natural beauty. "Physical distancing can be difficult with our population so we worked on minimizing density and we spread out a lot," explains Anna. Rather than having all the students all in the same building like usual, they have been able to pod up, spread out, and spend plenty of time outside.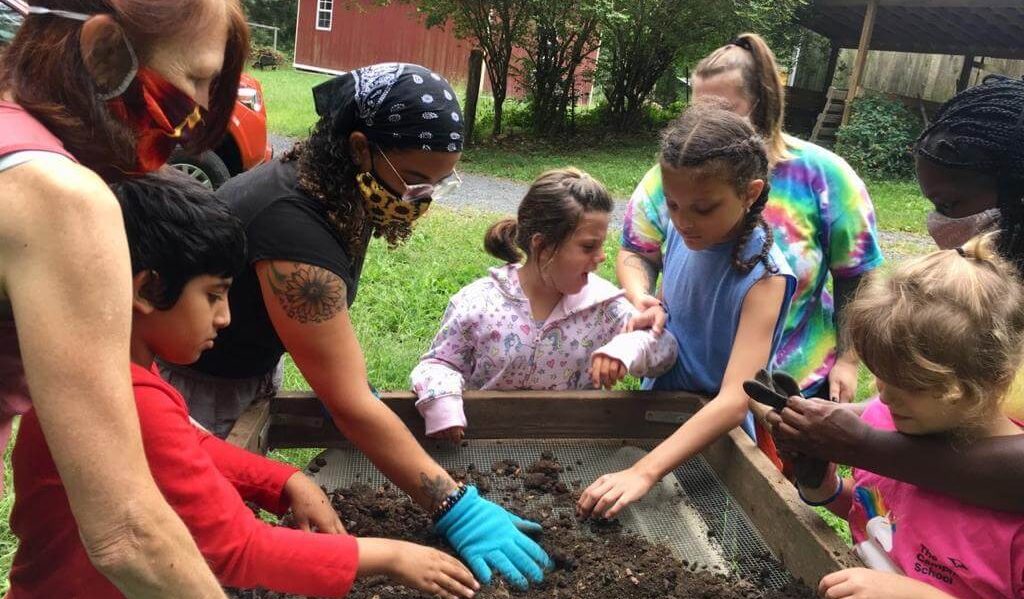 "The classrooms are spread out in different homes and buildings across campus so we're not all in the schoolhouse where we'd normally be," explains Sarah Cushing, a volunteer who has been living and working at Camphill School since September. "We're spread out throughout the campus so everyone has their space. They have tents set up outside the house or building, so once it gets too cold we'll just move inside."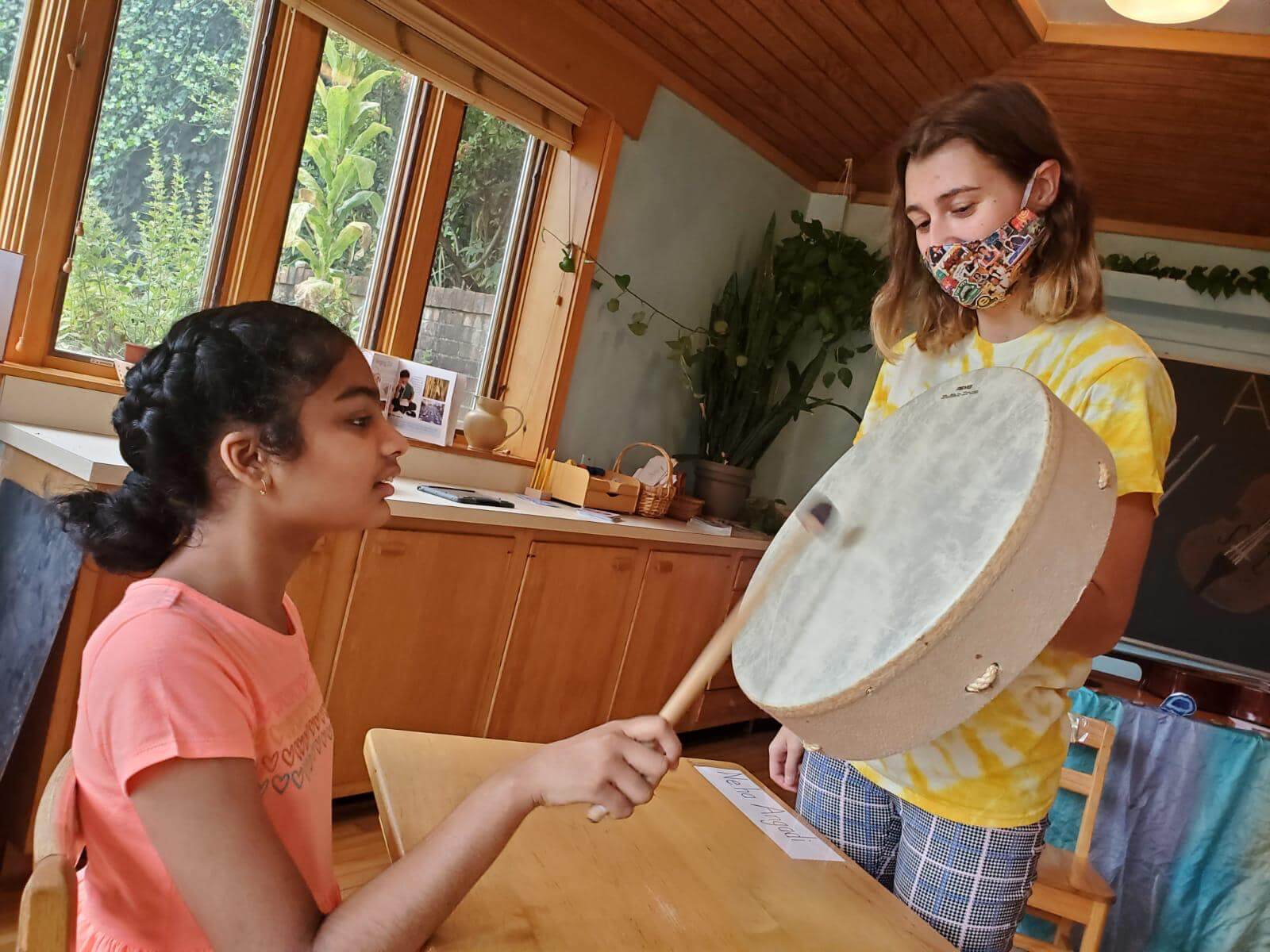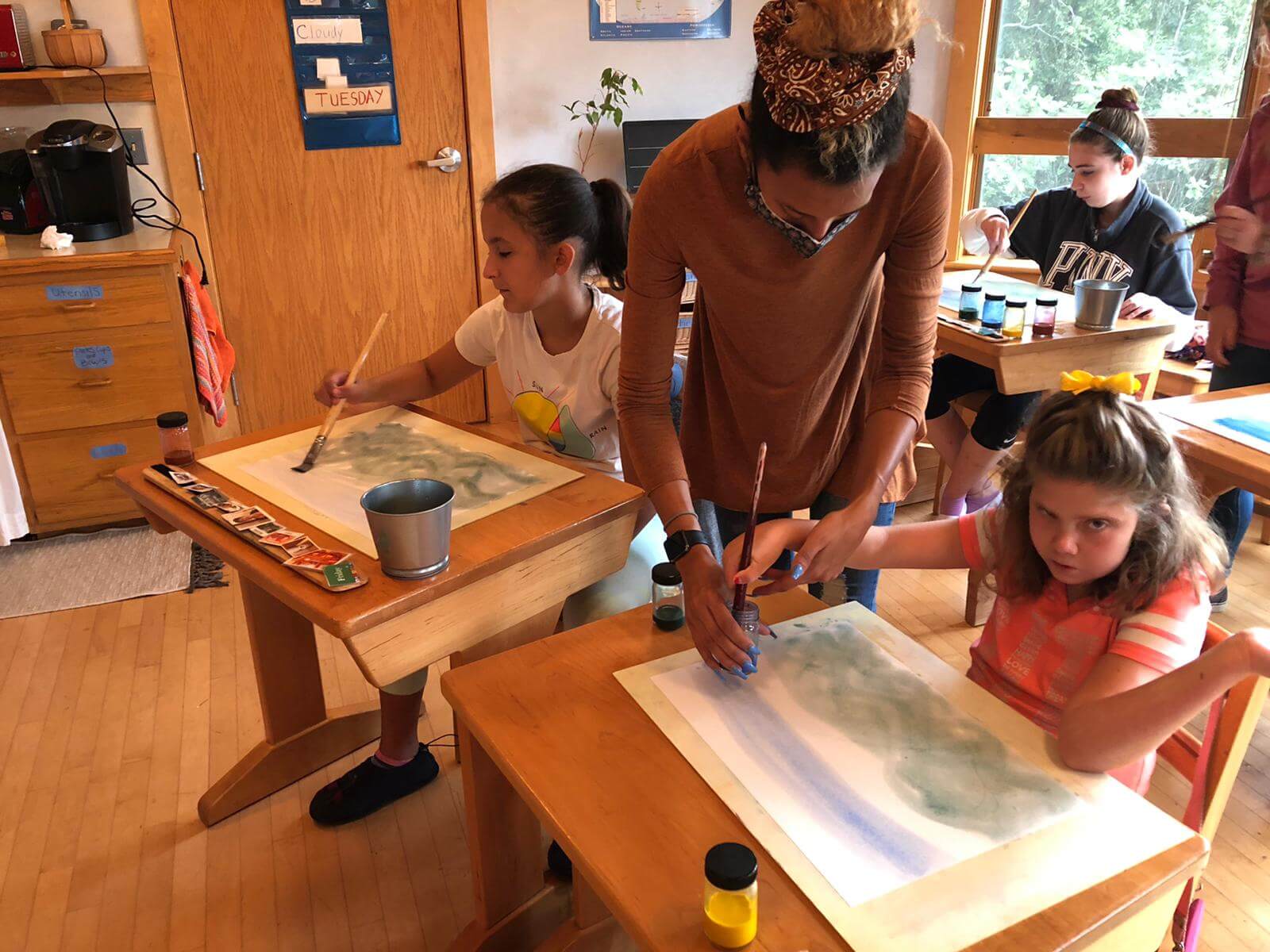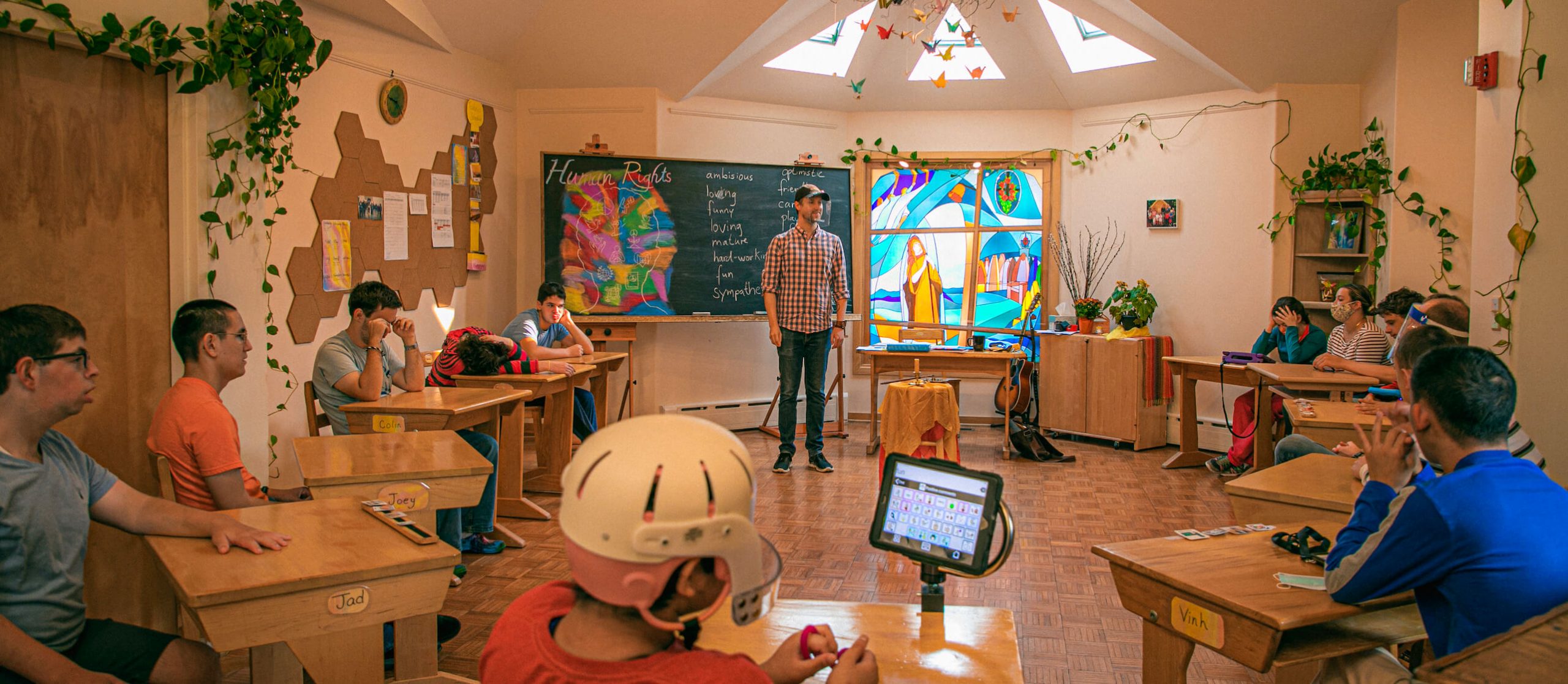 One of the simplest and most important steps to preventing the spread of any infection is to clean, and clean often. The Camphill School is now using only CDC-approved cleaning supplies and all staff were trained in best practices. In addition to regular cleaning throughout the day by staff, they sanitize any shared equipment between each use and provide individual supplies wherever possible. Professional cleaners also come daily and perform a weekly deep clean.
Mask up, as much as possible
Masks are of course crucial to the prevention of COVID-19 spread, and wherever possible should be mandated. However, at Camphill School, this can be a challenge as many of the students have severe sensory issues. "Most of them cannot manage this, but everyone's IEP (Individualized Educational Program) has been updated with the additional goal to practice wearing masks," says Anna.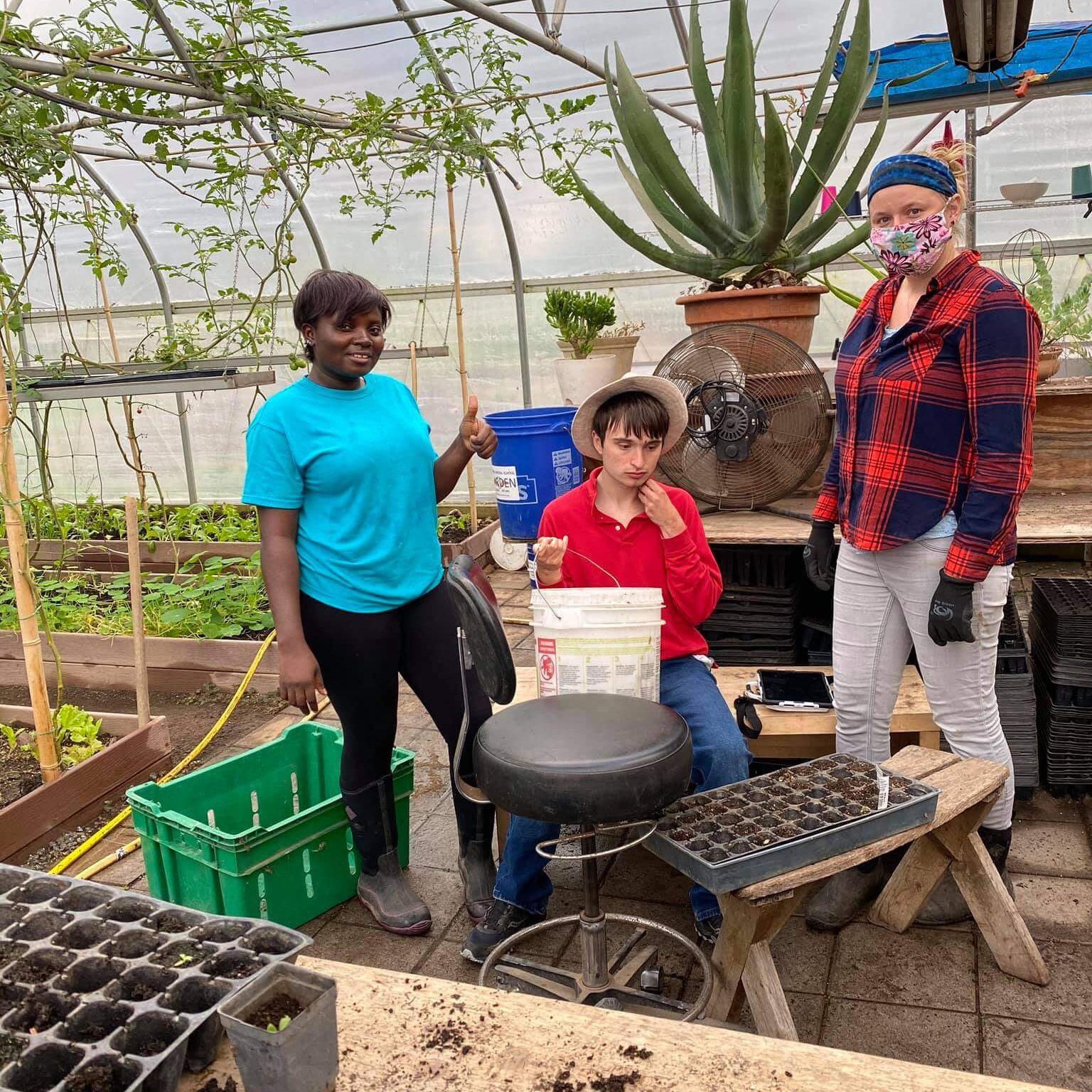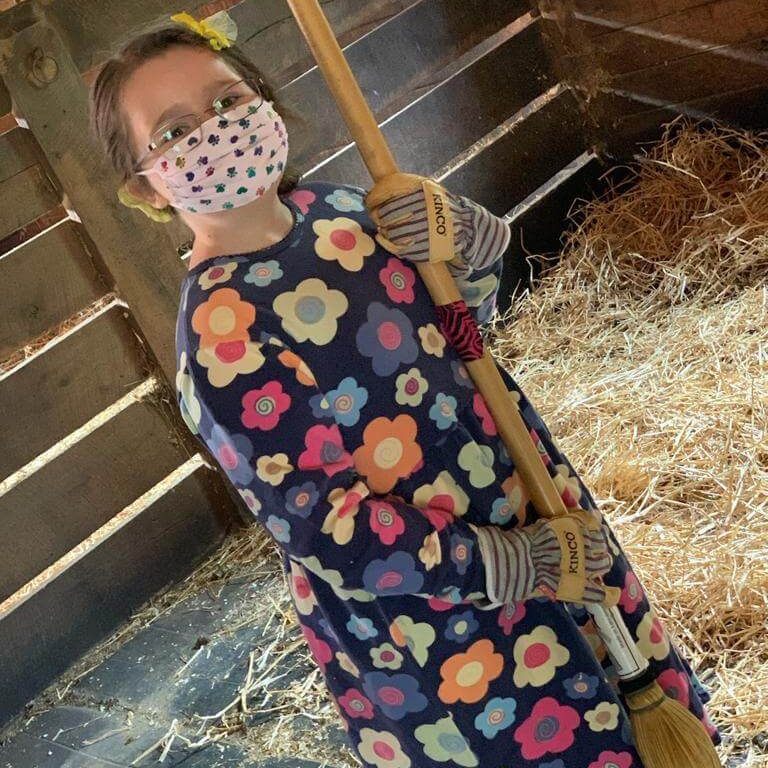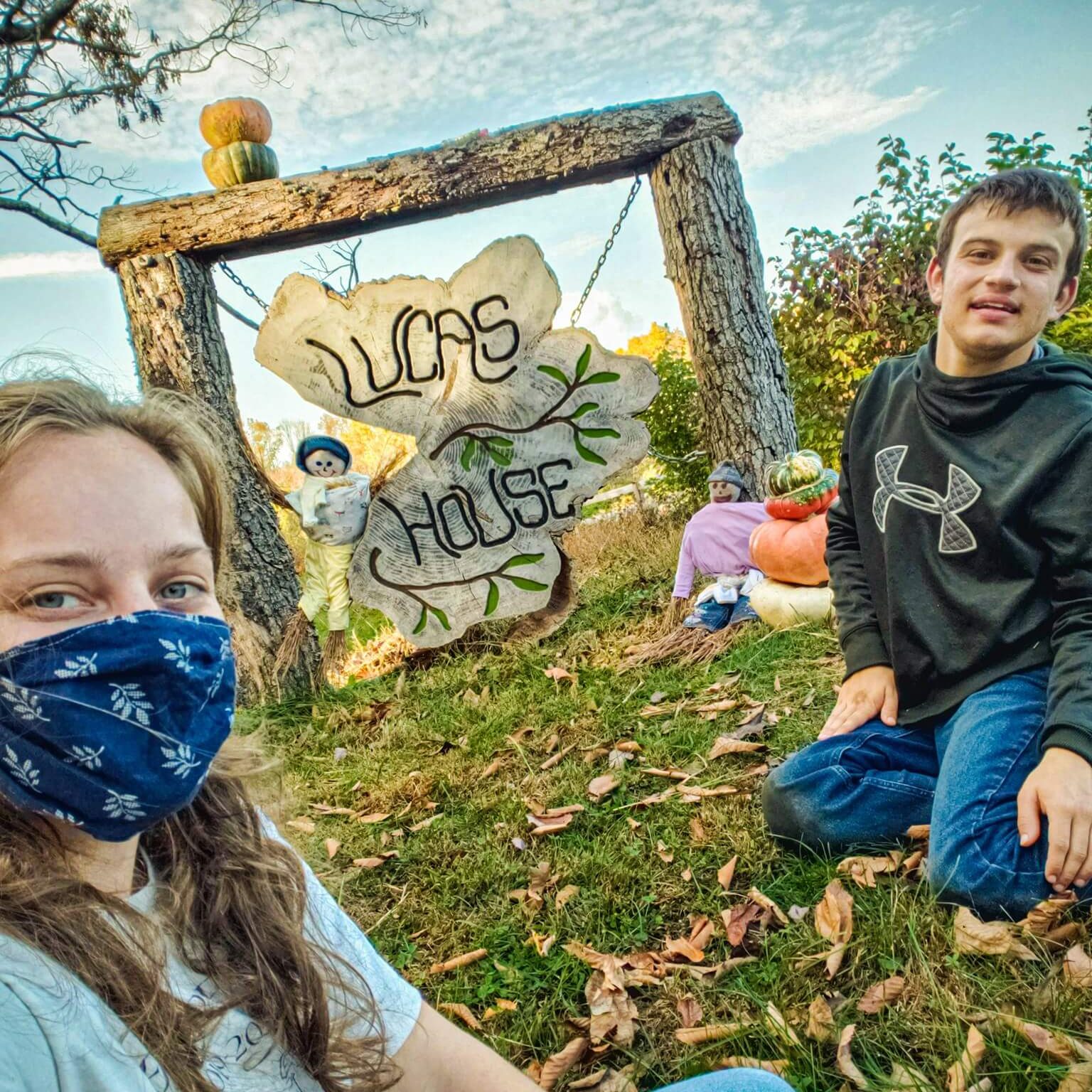 Factor in safe socialization
Although academics are an important part of school, socialization is also central to the experience. But how do you safely create opportunities for socialization when we are supposed to keep our distance and limit exposure? It comes back to creating pods that keep the same group of students and staff together so there is as little cross-contact as possible. If students aren't offered a chance to socialize, there's a good chance in typical schools that they will seek it out beyond the classroom, which may not be as safe. And staff at Camphill crave socialization too – it's a basic human need!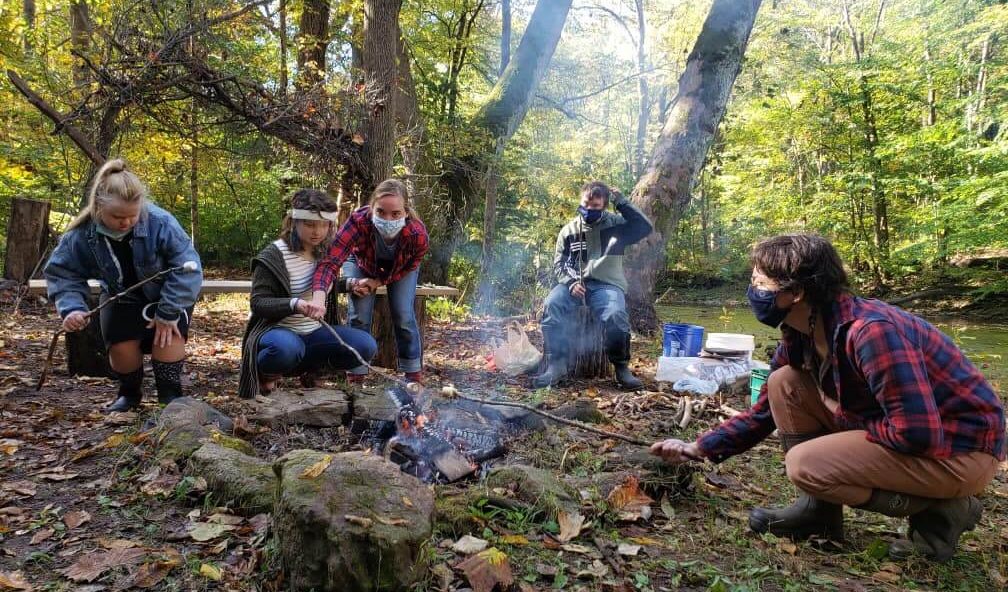 Within the boarding program at Camphill, there are about three homes per unit, and the members of each unit form a pod. "Each home can interact so there is some mingling and social interaction. And when the students are not in school we still have chances to hang out with people not necessarily in our homes," says Sarah. "We're not stuck with the same 10 people, instead we have like 30 people that we can hang out with and do things with." Each school will have to decide for themselves what a reasonable number is per pod.
They do go out beyond the campus as well but stick to parks and outdoor spaces where they can be away from other people.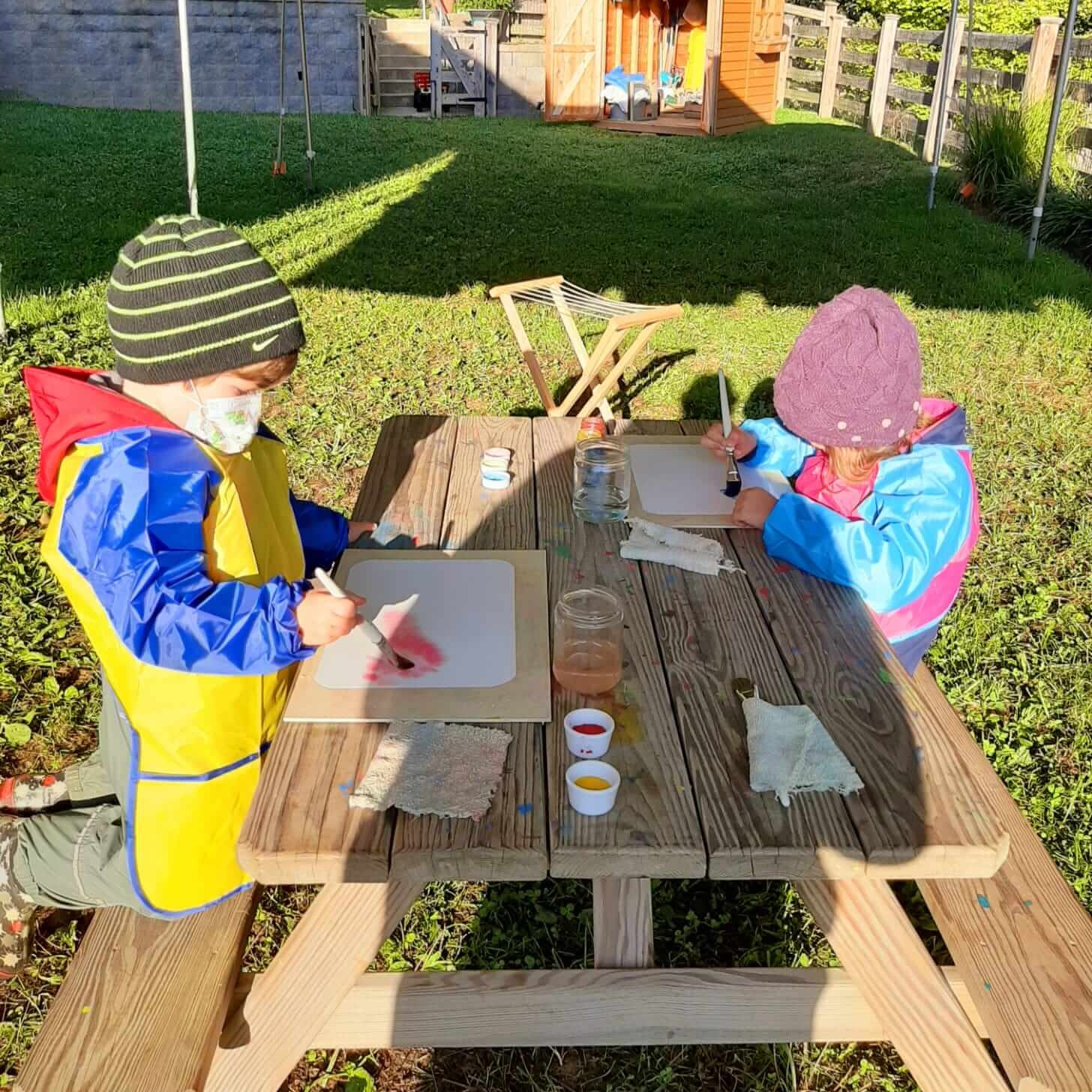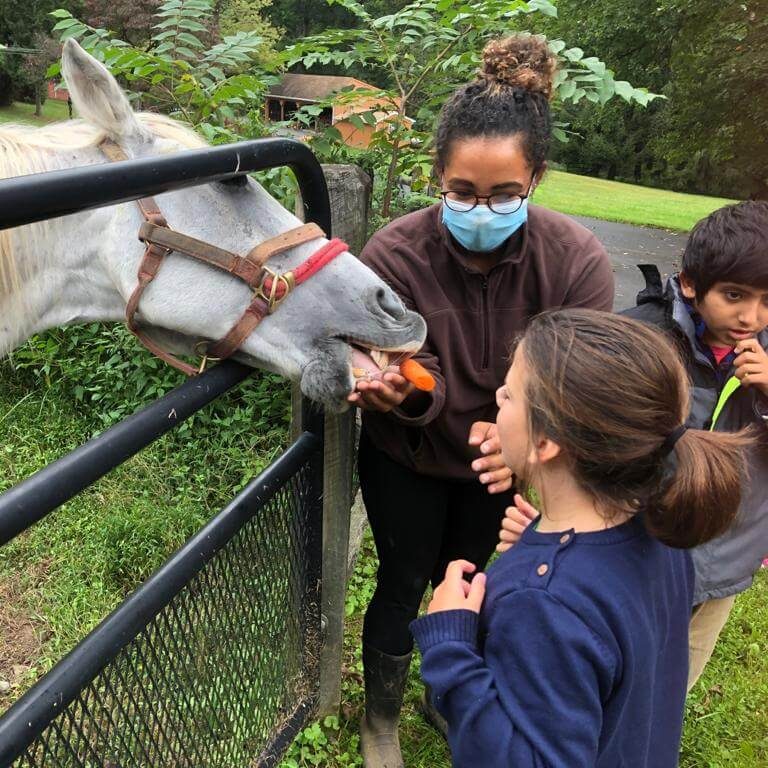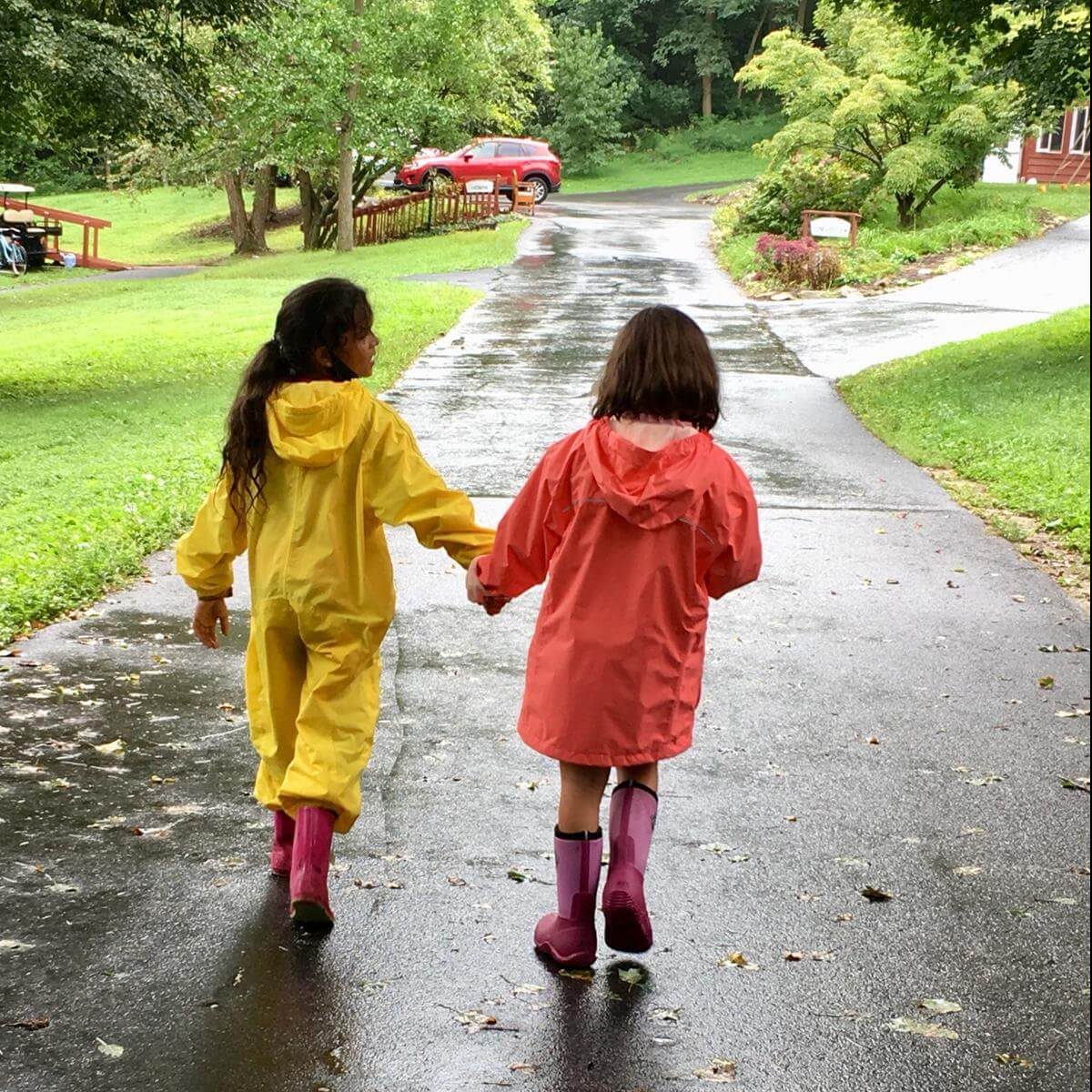 Keep lines of communication open
While all these steps are important to safely reopening schools, possibly the most crucial is to be flexible and keep lines of communication open. Anna advises, "be ready to be wrong and be ready to change." She says that the key is "taking it in stride, constant communication, being very transparent with all agencies, being open to feedback from all parties involved (whether that be parents or staff), having a listening ear, and taking everything into account." This is all easier said than done, but with planning and patience it is feasible to create a safe environment that is also conducive to learning and even fun.
As Anna says, "we just try to be very human during this time and embrace it all as steadily as we can."