A Special Year: Reflections from a Camphill Volunteer
Anna Falch Reflects Back On Her Year As A Camphill Volunteer At Plowshare Farm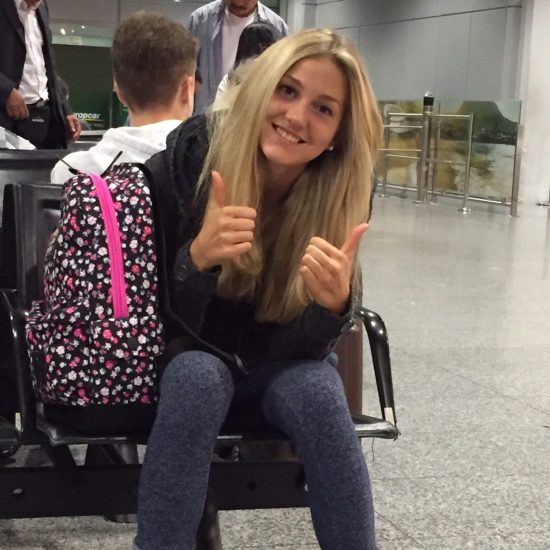 Plowshare Farm is a Camphill affiliate in southern New Hampshire where a community of 50 people with diverse capabilities live and work side by side, creating an environment where every person and every aspect of the natural world can be learned from and valued. This is about her experience of volunteering for a year in the community.
Plowshare is a biodynamic farm in the middle of a little green paradise in New Hampshire. It is such a special place, where everyone with the wish to give and to get, to grow and to be supported is welcomed. No matter where you come from, no matter what your challenges might be; you'll find respect and openness right there. I heard about Plowshare Farm through my brother Toby, who volunteered there and grew so much because of that year I was inspired to apply.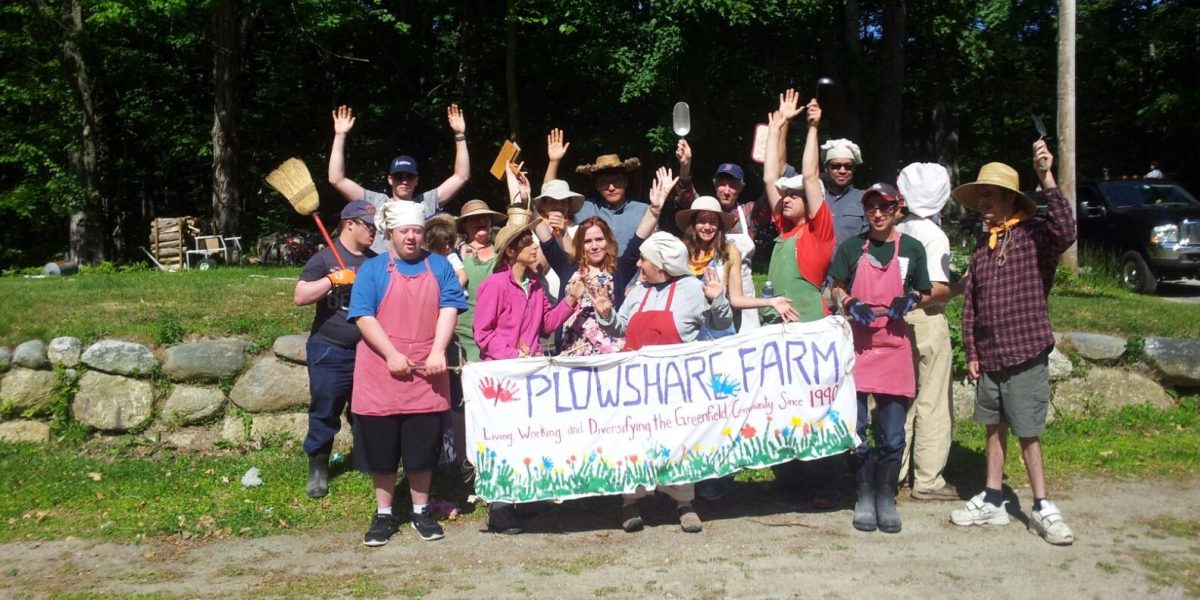 During my year at Plowshare, I lived in a household of 13 people. Some had recognized special needs, some did not. Three of us were doing a year of volunteer service (Emily from the U.S., John from Uganda, and me, from Germany). I spent my time helping out in many areas of the community. In the kitchen, I cooked with very talented chefs to make big lunches for the whole community.  We used a lot of our own produce right from the Plowshare garden. On the land, I joined with others to care for the animals, harvest vegetables, cultivate the fields, clean the barn, and split and stack firewood.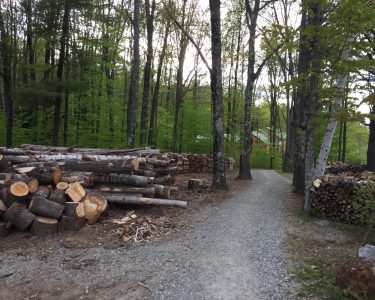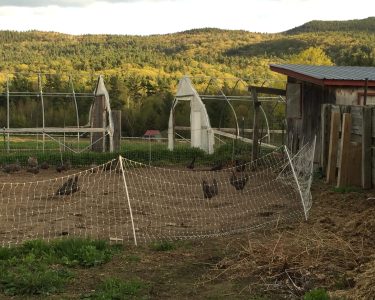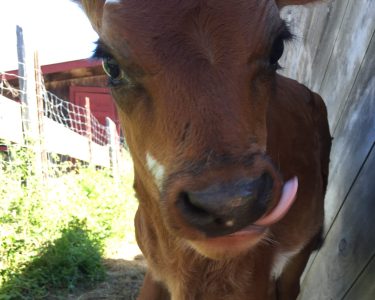 Then there was Special Olympics and other physical activities. I was part of our sporty team at Plowshare. In the fall we went bowling every week, in the winter we trained in snow-shoeing. In spring and summer, I started a little fitness-dance class, and we enjoyed the music and practiced our own choreographies.
A big part of this way of life was the sharing of both chores and social time in the household: preparing smaller meals, cleaning, supporting personal hygiene, doing creative projects, caring for the kids after school… just spending quality time together.
No matter where you're from or what your challenges might be, you'll find respect and openness right there
Even with a clear schedule and clear roles in the household, it can get stressful with 12 people around you all the time. This was maybe one of the biggest challenges for me, because it's definitely a different way of life when you live in a community. Since I had never done it before, I sure had to get used to it for a while.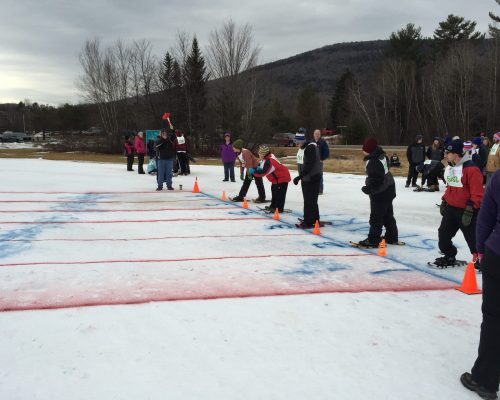 Nevertheless, the warmth and love that surrounded me all the time and the gifts of the many different people with their own unique characters and qualities was worth all the little and bigger struggles I sometimes had.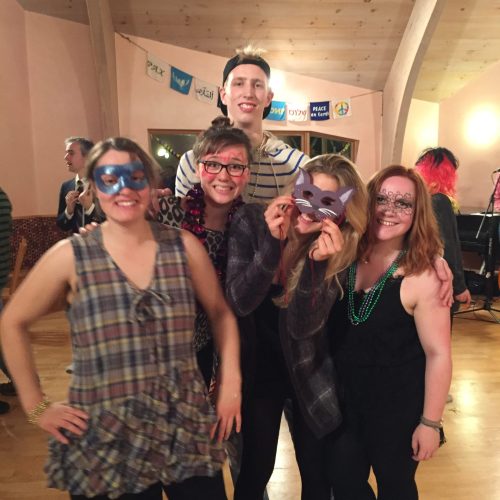 To Artaban House - my friends - the house of love: I miss our time together!
I explored and also made friends outside Plowshare. I visited some of the other Camphill-inspired communities in New Hampshire. They are always in contact with each other, so I got to meet people from both, for example at the celebrations like Mardi Gras, Halloween, Easter, etc. I made friends at the gym and on our little trips around the area and on my vacations around the country.
In our free time, we went running or hiking together (there are many beautiful, natural areas in New Hampshire to go for a hike), we went to the cinema, to lunch, made day-trips to little towns nearby, and visited bigger cities like Boston and New York City a few times. I also visited some Waldorf schools so I could learn more about different, interactive, and open ways of teaching and learning. And we volunteers also went on vacation together. We took a road trip all the way down to Florida, stopping in Washington, DC. We went to California and Arizona, visiting several national parts, the big cities, and Camphill California. We went to Canada, to Montreal and Ontario, where we got to see one of the Great Lakes.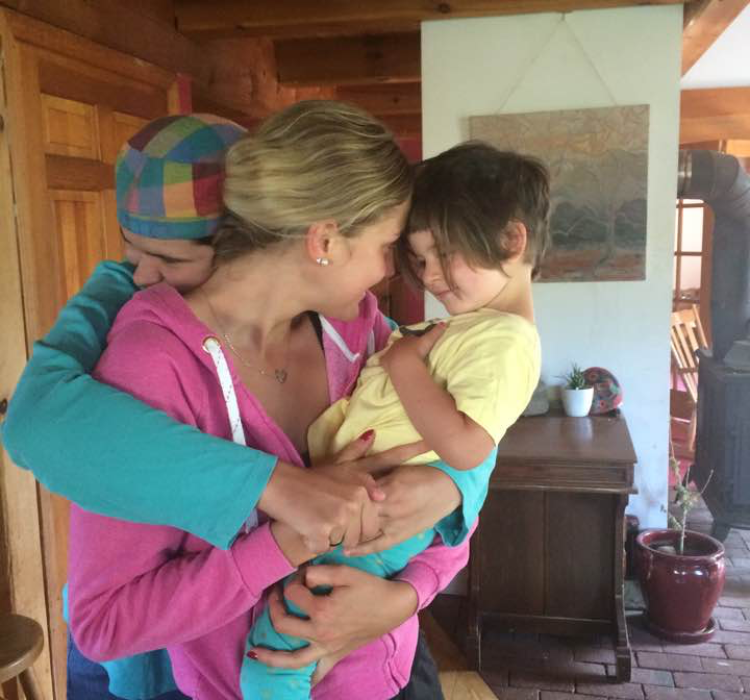 It sometimes all seemed so unreal, like a dream. I feel very blessed that we had the chance to see so much, meet so many generous souls, and learn many, many new things about ourselves and the world we live in.
A very important personal goal for me is to meet a person or a situation without any judgements or assumptions. Members of the Plowshare community brought me closer to this goal; they taught me what really matters when it comes to what defines humanity and confirmed for me that you should never judge the whole of a person by what meets the eye.
I had to get to know members of the Plowshare community to see who has which abilities, who needs support doing special kinds of tasks, who finds it easier to work in a group, who does better one-on-one. I had to figure out how much I can push myself and also how much I can ask of people with different kinds of needs.
What makes us human is not a special IQ; it's not one single ability like being able to speak or walk like anyone else; it's not a look. It is true love between all beings, the energy that makes the world go round. It is staying true to yourself and meeting others and life itself with respect. It is acting out of awareness and charity, taking responsibility, helping each other when possible, giving and receiving with love and kindness. Maybe that sounds too simple but also maybe that's part of what "human" means.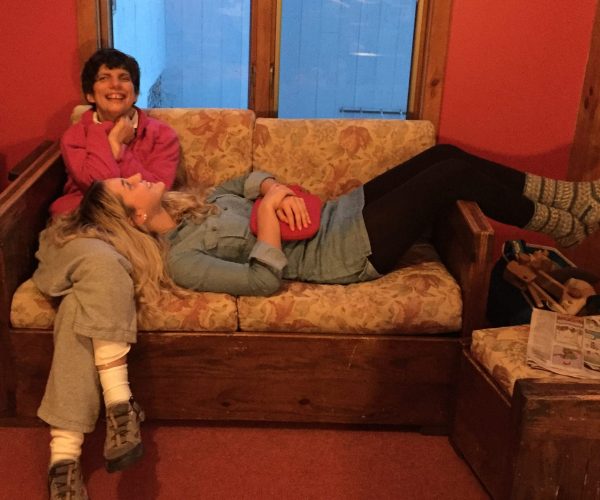 I remember this one moment when I felt deeply sad and lost, overwhelmed by many different things. I went to the living room and there was Emily, a wonderful 45 year old woman with physical and mental challenges. She said "Hi Anna." I sat down next to her and laid my head on her shoulder and told her "Emily, I'm so sad."
I couldn't have explained why, about all the worries in my head, but that wasn't necessary. She felt that my heart was heavy and knew exactly what to do. She put her good arm (the other one is stiff) around me and just said "Don't worry – I'm here for you" and then she gave me a kiss on my head.
Normally I woke her up in the morning, helped her take a shower, put on her clothes, etc. But the stability she gave me in that very moment, just being there for me, feeling my emotions and calmly putting her arm around me was one of the most touching moments I have ever experienced with another human being.
My plans for the future? Saving the World!
With that of course I mean that no matter what I'm gonna do, where I'll live, with whom I'll work, I always want to try to achieve the best I can, to support others as long as I have the capacities.
When I came back to Germany, I worked one year with kids who have special needs back in Bamberg in cooperation with the "Lebenshilfe" and in a gymnastic club for kids. Now I am studying in northern Germany to become a therapist. Besides that I'm working as a fitness trainer in a local sports club with adults and children and young adult with hearing disabilities. A little dream of mine would be the combination of therapy and sports based on my idea of a "healthy mind in a healthy body." I'd love to keep working with people with special needs, also in a therapeutic setting.
These are my plans. My goals. But I am realistic and so I want to add that I'm aware that you can make as many plans as you want, but then life happens. And my goals, I might never achieve (all of) them but I feel like the way trying to get there might be the best part anyway. 🙂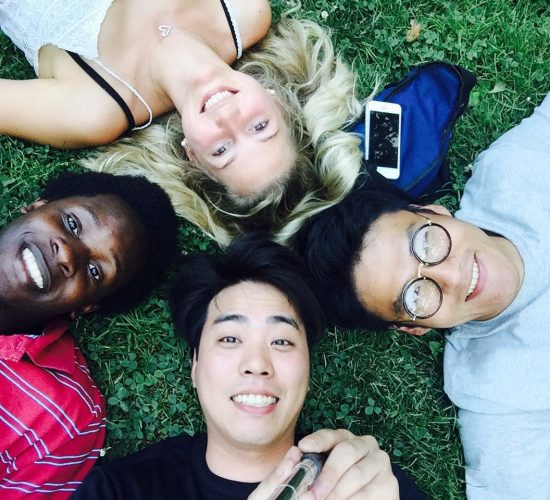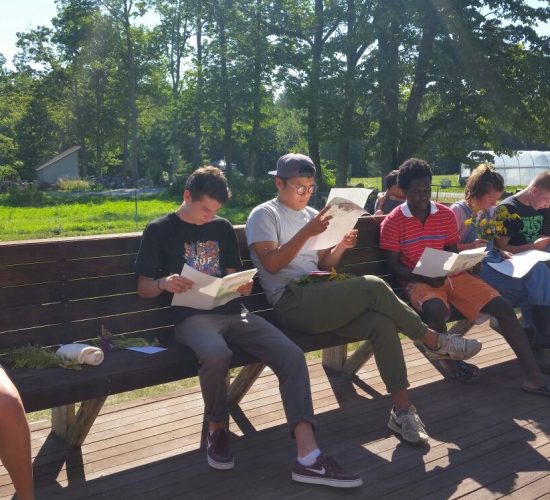 Addendum: Camphill Friendships and Reunions
I developed close friendships with many people in the community, especially my co-volunteers. Over the year we shared so much: our thoughts, our worries, our free time. We supported each other, traveled together, laughed together. Sometimes we had disagreements, but mostly we just had a really good time together and made so many nice memories.
Now that we are back home, of course we all have busy lives, but we are happy when it's possible to keep up. Sometimes it's with messaging, sometimes with postcards or little packages. We send photos all the time. And I still Skype with my old family at Artaban House. Even those I haven't been able to stay in touch with; it doesn't reduce the value of the time we had together.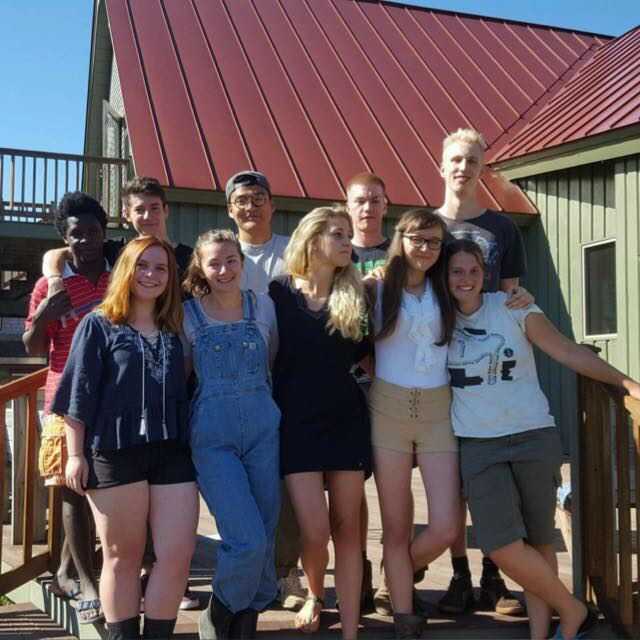 And we've had reunions already. We German volunteers met twice as a group since we got back. I've met with some of my Camphill friends a few times individually.
The same is true for my brother and the other Germans who were on their year of service with him. We've already had a visit from some of our friends from South Korea (my brother's co-volunteer and his brother and friend came to visit; sadly my South Korean friend hasn't made it yet).
This August, I saw the daughter of a friend I met at the Gym again, which is very exciting. For the future I have planned to definitely go and visit Plowshare again and also wish to be able to gravel and see my other friends around the world. And of course I invited everyone already to come and stay with me and my family!
I am very confident that we all will stay friends and remain connected.